Verner E. Suomi, 1915-1995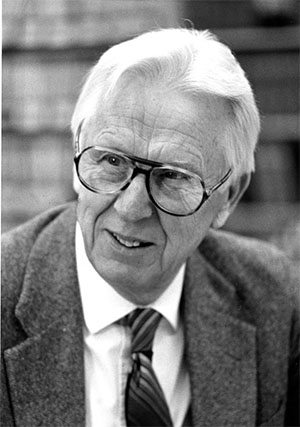 Born:
December 6, 1915
Eveleth, Minnesota
Died:
July 30, 1995
Madison, Wisconsin
Notable awards:
National Medal of Science
Franklin Medal
Meisinger Award – AMS
Rossby Award – AMS
Brooks Award – AMS
Loesy Award – AIAA
Verner E. Suomi, 1915-1995
Father of Satellite Meteorology
"I like it because it is not work to me, it is fun. The hours are long but no one ever complained about playing for a long time."
Early Years and Education
Suomi was born December 6, 1915, in Eveleth, Minnesota. He received a B.E. in 1938 from Winona Teachers' College, Winona, Minnesota. Suomi taught science in Minnesota high schools from 1938 through 1941. At the start of World War II, he enrolled in a civil air patrol course and began studying meteorology. He was so taken with the new science that he decided to study at the University of Chicago and teach practical meteorology to pilots. Suomi came to the University of Wisconsin in Madison in 1948 as one of the first faculty members in the Department of Meteorology. In 1953, he received his Ph.D. at the University of Chicago. He taught at UW-Madison for his entire career, except for appointments as Associate Program Director for Atmospheric Sciences in the National Science Foundation (1962) and Chief Scientist of the U.S. Weather Bureau (1964). [He then founded the Space Science and Engineering Center at the University of Wisconsin-Madison in 1965].Suomi retired from formal teaching in 1986 but continued teaching a weekly undergraduate meteorology course as a professor emeritus.
Excerpted from EOS, Transactions, American Geophysical Union, v. 76, no. 45, 1995. Posted with AGU permission.